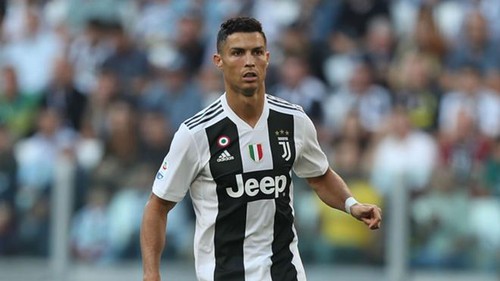 Christiano Ronaldo has seam been accused of a rape and he has come out to denied the incident which has happened back in 2009.. is a case that has raise on a ugly head against christiano Ronaldo , his club and the representative release astatement, juventus release a statement on Twitter saying they are in support of christiano Ronaldo that he is a player they believe he is, and he is professional in every where, now allegri has confirm that the Portuguese will join the juventus squad to face udinese in the seria A league tomorrow.
Christiano ronaldo has brought shoulders and he is ready to return to juventus to face the clash with udinese on Saturday , alegri has said ronaldo who was suspended for tuesday champions league clash against young boys, he has also firmly denied the rape case allegation.. The lady Kathryn Mayorga accused christiano Ronaldo of a sexual assault in las vegas in 2009 but many Ronaldo supporters including his club his backing him up..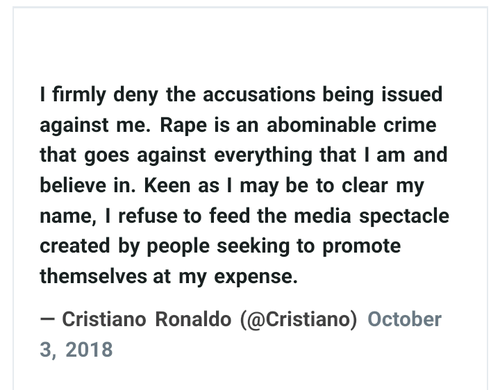 juve and christiano ronaldo head coach defend him and are waving support to the 34 years old , although he was left out of the Portugal squad for the upcoming fixtures against Poland and scotland but juventus coach has said he is available to face udniese , and that he has know christiano ronaldo for the past 3 months now and over the 15years of his carrier and he has shown to be a great player both on and off the pitch he said at the news conference that he's ready to return to action tomorrow, he agreed with the coach of the national team not to go he has brought shoulders, he's focusing on the match for tomorrow and to do well external things do not affect him, his calm his professionalism inside and out side the camp is undisputable,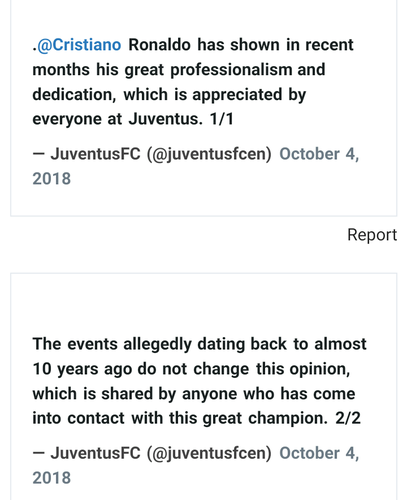 this week las vegas police open up an investigation into the alleged sexual assault but the good news is that christiano Ronaldo will be in action this weekend against udinesse and his coach has talked and his talking highly for christiano Ronaldo that he's knee on doing so well in tomorrow clash..
Matches slated in the seria A goes thus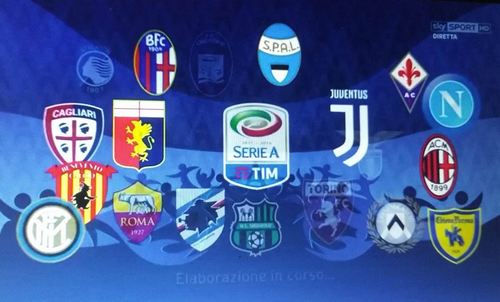 Cagliari vs bologna - tomorrow 2:00pm
Udinese vs juventus - tomorrow 5:00pm
Empoli vs Roma - tomorrow 7:30pm
Genoa vs parma - sunday 11:30am
Milan vs chievo - sunday 2:00pm
Lazio vs fiorentina - sunday 2:00pm
Atlanta vs sampdoria - sunday 2:00pm
Napoli vs sassuolo -sunday 5:00pm
Spal vs inter millan - sunday 7:30pm