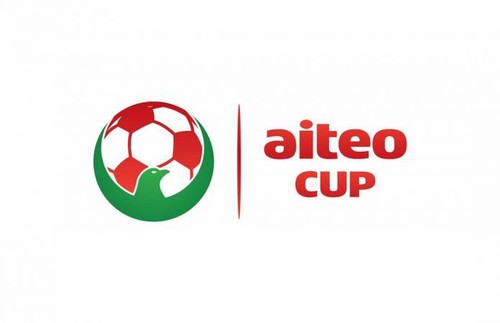 On Thursday nasarrawa united defeat spur in the semi-final of the last four with a heart felt 4-2 victory over Elkanemi warriors at the Eyimba stadium of aba, Elkanemi warriors finished 2nd in the group B of the AITEO cup, that was the kano centers where we have sunshine stars fc of akure, sunshine star played 3matches they played very well but also failed to win all matches, there was no defeat at all for sunshine star fc.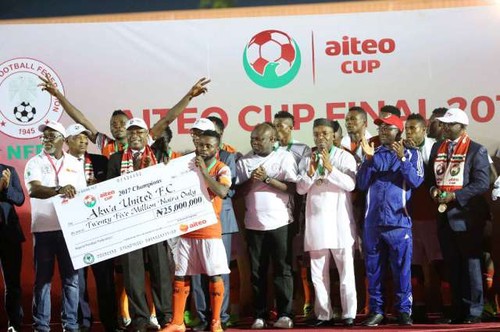 so in a way we can say sunshine star fc finished the 2018/19 AITEO cup undefeated though they fall off the group phase, now one of their group member, talking about their group rival Enugu rangers, they are through to the semi-final cup when they defeated akwa united on penalties 4-2 on penalties after the regulation time ended 1-1 in kano on wednesday at the sani abacha stadium the other group rival of the sunshine star talking about Elkanemi warriors of maiduguri they just couldn't make it to the last four ..
In lagos there was also victories for the kanji boys talking about kastina united defeat kwara united with a 3-1 win ..
The pairing of the semi-final out already, is going to be nassarawa united vs Enugu rangers at the sani abacha stadium in kano, another tier will involve kastina united and the winner of the one involving the winner of the clash between Eyimba fc of aba and kano pillars of kano , the game will be played in Gombe , on Wednesday Eyimba fc were in action in the caf confederation cup and were defeated, they fell 1 nil to the raja casablanca of Morocco , but I must tell you it's going to be a mountain to climb for the Eyimba team, the Eyimba team fail to secure their semi-final ticket after been trashed and whitewash by the kano pillar team in a match that ended 4-2 in favour of kano pillar, which sees kano pillar booking themselves a spot in the semi final and they are going to face kwara united now the other semi-final will see rangers up against nassarawa united in kano...
Thanks to everyone that has been going through my post, if there is any error kindly notify me... BelIeve